WATCH: Iosefo Masi scores SPECTACULAR try for Fijian Drua in nail-biter against Moana Pasifika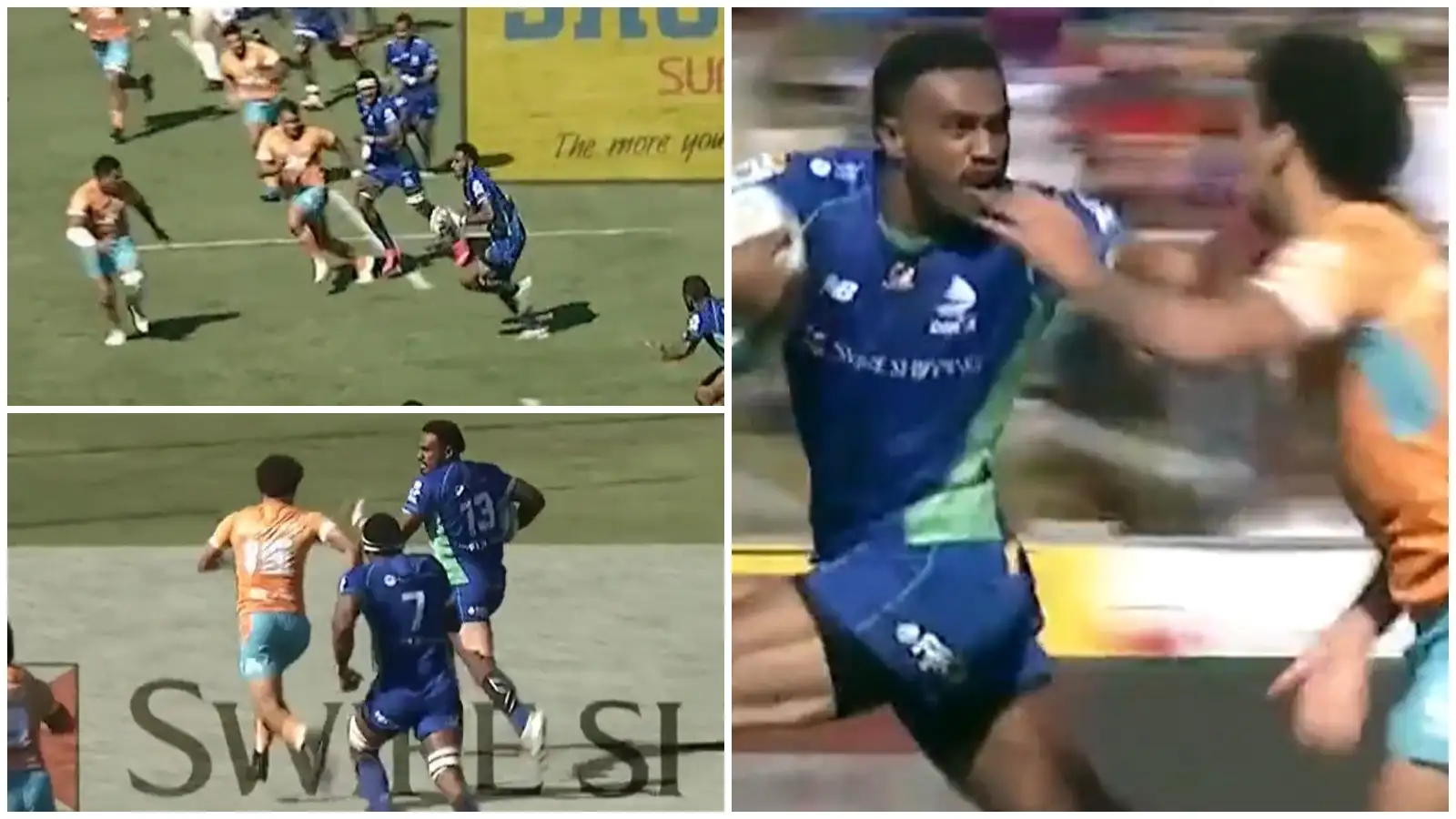 Fijian Drua centre Iosefo Masi left his stamp on their Super Rugby Pacific encounter against Moana Pasifika on Saturday when he scored a superb individual try in his team's thrilling 47-46 victory.
With the score deadlocked at 7-7, the Drua launched an attack from midway between the halfway line and their 22, with Masi receiving the ball on his side's 10-metre line.
He then glided through a gap in Moana's defence before finding himself just outside his opponents' 22 where he shrugged off two defenders.
Although he was in the clear, William Havili came over on the cover defence, but a powerful hand-off from Masi saw off his attentions, and he crossed for a deserved try.
A blistering run from Iosefo Masi extends the lead for the Drua 💥

↳ Fijian Drua v Moana Pasifika, LIVE NOW. Every Match. Ad-free. Live & On Demand on the Home of Rugby, Stan Sport.#StanSportAU #SuperRugbyPacific #DRUvMOA pic.twitter.com/36fL9f5mwA

— Stan Sport Rugby (@StanSportRugby) May 27, 2023
Frank Lomani added the extras to give the home side a 14-7 lead after Havili and Meli Derenalagi scored converted tries earlier on. The rest of the match was a thrilling affair as the sides went at each other hammer and tongs throughout.
The Drua held a narrow 26-24 lead at half-time after further five-pointers from Ilaisa Droasese and Eroni Sau, while Ezekiel Lindenmuth, Havili and Levi Aumua scored Moana's other tries, with Christian Lealiifano succeeding with one conversion.
Lealiifano also slotted a penalty early in the second half to give the visitors a narrow lead, but Droasese and Masi crossed the whitewash again, which meant the home side held a 40-27 lead by the 54th minute.
And shortly afterwards, Masi sealed his hat-trick with Lomani adding the conversion, which meant the Drua held a comfortable 20-point lead.
The visitors did not surrender, however, and came back strongly in the final quarter with Abraham Pole, Leali'ifano and Samiuela Moli all dotting down, but the Drua did enough to hold on for a narrow win which keeps their Super Rugby Pacific play-off hopes alive.
Video credit: Super Rugby Pacific
READ MORE: WATCH: Harry Wilson with OUTRAGEOUS dummy in build-up to superb Reds try against Highlanders