Rugby World Cup: Faf de Klerk says Springboks 'always want to prove the world wrong'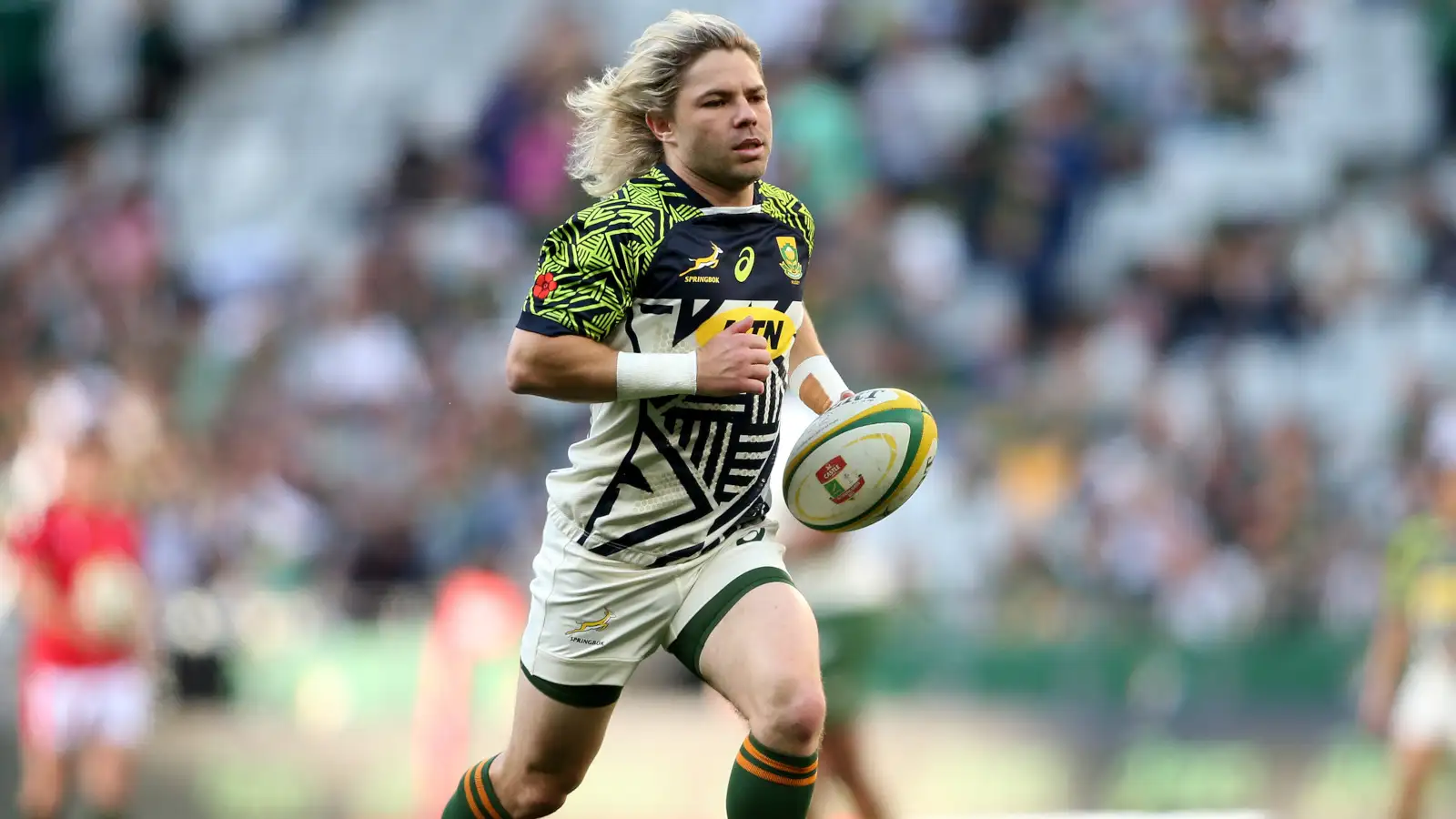 The Springboks are determined to "prove the world wrong" by retaining their 2019 Rugby World Cup title when the global showpiece takes places in France later this year.
That is the word from experienced scrum-half Faf de Klerk, who played a key role when the Boks won the Webb Ellis trophy for a third time, in Japan four years ago.
De Klerk is currently plying his trade at the Yokohama Canon Eagles in the Japan Rugby League One.
Part of a strong Japanese contingent in Bok squad
The former Lions and Sale Sharks number nine was one of nine Japan-based players who was in the Springbok squad during their end-of-year tour to Europe last year.
The 31-year-old said Japan's shorter league season means he is in a better physical condition and feels the Boks will reap the rewards at the World Cup which kicks off in September.
"If you peak too early you will burn out," De Klerk told AFP.
"I feel in a good spot considering when I was coming from Sale after a long season going into Springbok games, sort of just hanging on by a thread most weeks. I feel much better."
De Klerk is set to face Bok team-mates Damian de Allende and Lood de Jager this weekend when Yokohama take on defending champions Saitama Wild Knights in their Japan Rugby League One semi-final.
Unlike countries like New Zealand and England, who only select players for their national teams if they play their club rugby on home soil, South Africa call up players to play for the Boks from various clubs throughout the world – something which he feels will give them an advantage.
"Playing styles are different in every competition," he said.
"When you can bring that all together and pull the best out of each competition, I think it's a very good thing."
Despite losing to Ireland and France on 2022's end-of-year tour, the Boks bounced back with fine victories against Italy and England.
He said although "the whole world" feels France will win the World Cup in their backyard, the global tournament "does strange things to some teams and some players don't like the pressure".
Happy with underdogs tag
South Africa are currently in fourth position in the World Rugby rankings – behind Ireland, France and New Zealand – and De Klerk believes being underdogs suits his team.
"I think we're always going to see ourselves as underdogs going into games, just because of the opportunities that some of us haven't got," he said.
"We always want to prove the world wrong – I don't think we've ever really been favourites if we've come up against big sides."
READ MORE: Rugby World Cup: Picking a form Springboks XV from this season