Jack Nowell: 'Every good thing comes to an end' – departing Exeter Chiefs star pens emotional farewell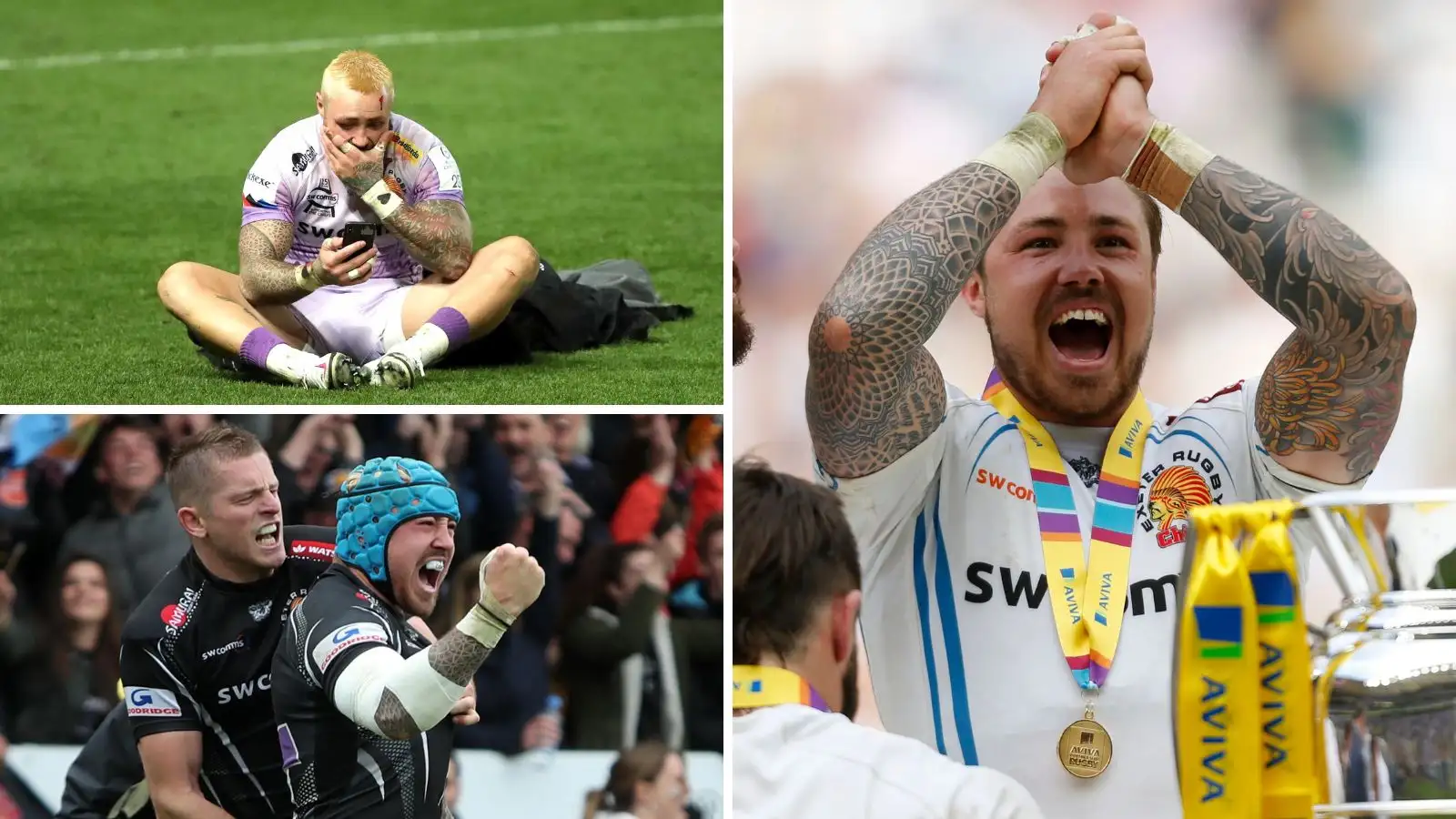 Exeter Chiefs star Jack Nowell has confirmed his departure from the Premiership outfit with an emotional statement to the club, fans and staff.
The 30-year-old will leave Exeter at the end of the season and is set to feature in his final game for the side on Saturday. 
He is expected to join French giants La Rochelle next season.
Jack Nowell's farewell
"So here we go. Never thought I'd be writing something like this, but I suppose every good thing comes to an end eventually," Nowell posted on social media.
"Unfortunately, my time at Exeter Chiefs is up and what a time I've had.
"You've helped me go from a teenage boy to kinda mature father of three. I've met some amazing people and made so many friends. I've been lucky enough to have created the most perfect family, who I love very much, so Exeter has a massive space in our hearts."
The England flyer played in two British and Irish Lions tours and scored 44 tries in 165 Exeter matches. 
He is one of several club stalwarts that will leave the Premiership club at the end of the season with Sam Simmonds and Luke Cowan-Dickie heading to Montpellier, Joe Simmonds to Pau and Dave Ewers to Ulster.
Meanwhile, Stuart Hogg and Ian Whitten are retiring, and Jack Maunder and Harry Williams are also departing.
Nowell, who won 46 England caps and played in two Lions Tests, thanked several staff members for helping him throughout his 12-year stint with the Chiefs.
Thanks
"My first thanks has to go to Ricky Pellow and Robin Cowling, without you two none of this would have been possible," he added. "To all the boys I've played with over my 12 years at the club, I love you all. You guys are the guys who have made my time so special and memorable and I owe you everything.
"Thanks to the boss Tony Rowe for the belief you have always shown in the team, obviously through the good times, but especially the bad times. I feel privileged to have worked with Rob Baxter, Ali Hepher and Rob Hunter for so many years, a lot of our success has been down to their commitment to the make our side the best we can be.
"Obviously the physio team, I've worked very with you guys, Jamie Fulton, Steve Haw, Nick Cox, James Parkes, and Bobby Beddard, you lads have put me back together a few times now and allowed me to be my best on the field. Can't thank you enough for what you've done. Every single person at Exeter Chiefs, I would love to name you all, but I'm Cornish so that's too much writing for me!"

The fans
His final thanks was reserved for the Exeter fans.
"To our fans, you are truly the best! Thank you for coming along this journey with me, you have always been there for my family and always made my time at the club enjoyable as possible," he wrote. "The commitment you guys put in, not only for home games, but also away games, is truly amazing and will always be appreciated by the team.
"Lastly, I feel very lucky to been part of this Exeter Chiefs team over the last 12 years and to have achieved the things we have. I will always be an Exeter fan and I'm sure to be back if not as a player, definitely as a supporter!"
While his move to La Rochelle has not been officially confirmed, he did leave an obvious hint with the final line in his statement, "Au revoir pour le moment."
READ MORE: Rob Baxter: Exeter 'don't take any responsibility' for Joe Hawkins ineligibility saga