Hamish McLennan resigns as Rugby Australia chairman as former Wallabies centre takes over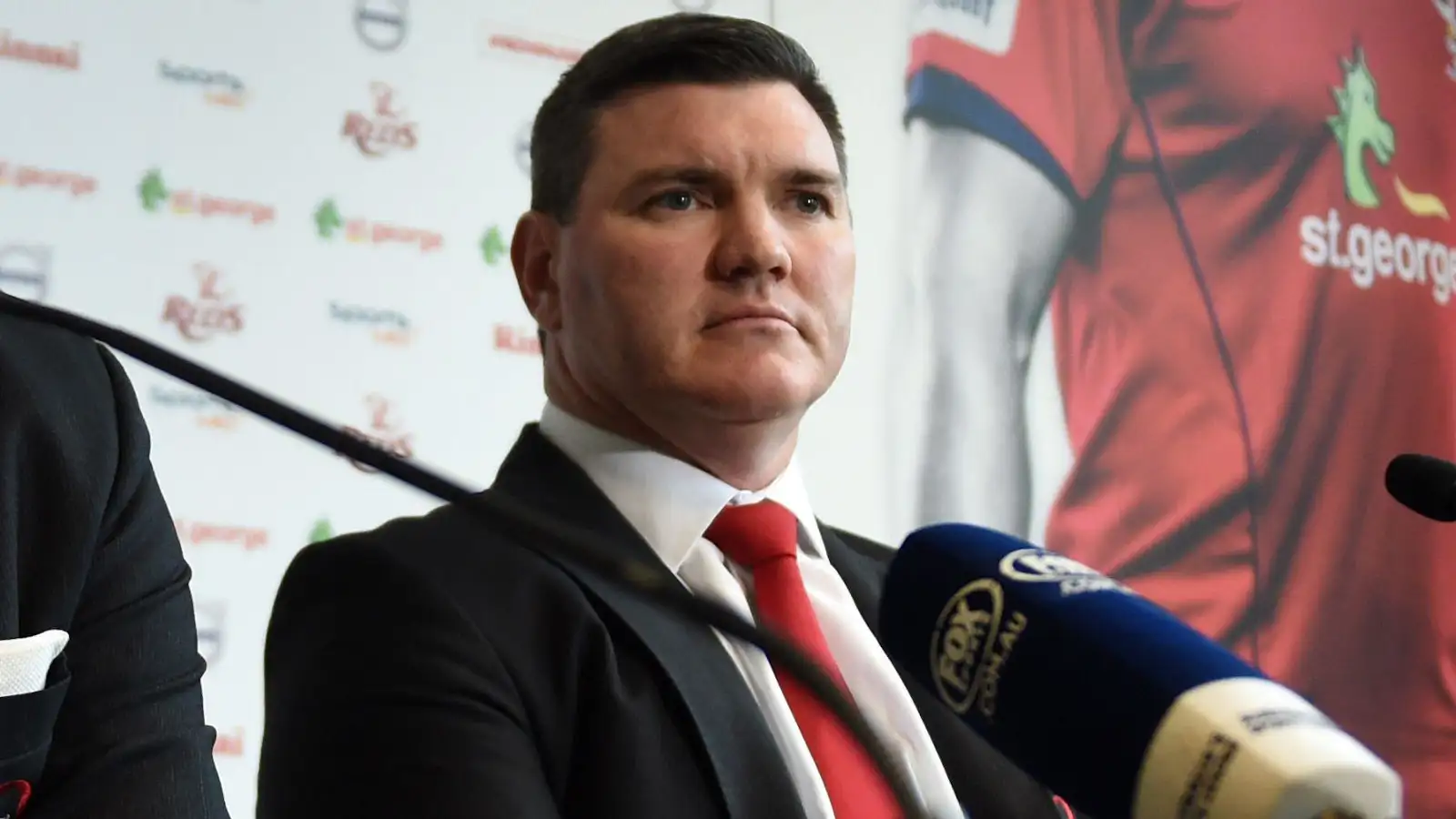 Rugby Australia (RA) have announced that Hamish McLennan has resigned as chairman, with the board electing Daniel Herbert as the new chair of the governing body.
A former centre who played 67 Tests for Australia, Herbert was a part of the Wallabies teams that won the 1999 Rugby World Cup, 2001 British and Irish Lions series, the Rugby Championship and five straight Bledisloe Cups.
Following his playing career, Herbert held roles with the QLD Rugby Union before embarking on a corporate career. He has been on the board of Rugby Australia since 2020.
Ideally suited
The RA board considered that Herbert's experience is ideally suited to leading the development of the game from the grassroots to the elite level, across women's and men's rugby.
In addition, he is well placed to lead the board's continued and unwavering commitment to Rugby Australia's strategy of aligning the game across the country.
"It has never been more important for the Rugby Australia board, working with Member Unions, to come together and execute the reform we absolutely need for an aligned high-performance system and to deliver on the commitments we have made, including to invest in Community and women's rugby," said Herbert.
"Australia will host the British and Irish Lions tour in 2025, the Men's 2027 Rugby World Cup and the Women's 2029 Rugby World Cup and the 2032 Olympic Games – the reform we progress now will underpin the competitiveness of our national teams, as well as building deeper engagement with the rugby community and fans everywhere.
"We note that the different Member Unions are not opposing Rugby Australia's centralisation proposals and remain committed to supporting high performance alignment."
McLennan leaves
The news of Herbert's appointment comes in conjunction with McLennan's resignation, with Rugby Australia also touching on his departure from the role.
"The board acknowledges the strategic agenda that Hamish has been instrumental in driving, through COVID and other challenges, ensuring that rugby in Australia continued through very challenging times," they said.
"He departs the role of Chair having been a central figure in Australia securing the hosting rights to major rugby events that will inspire generations of players and supporters, as well as delivering the current broadcast rights deal and helping to turn around the governing body's financial position."
READ MORE: Will some Leinster players be switching to Sevens for the 2024 Olympics?