Champions Cup: Toulouse disappointed after Andrew Porter tip-tackle missed by officials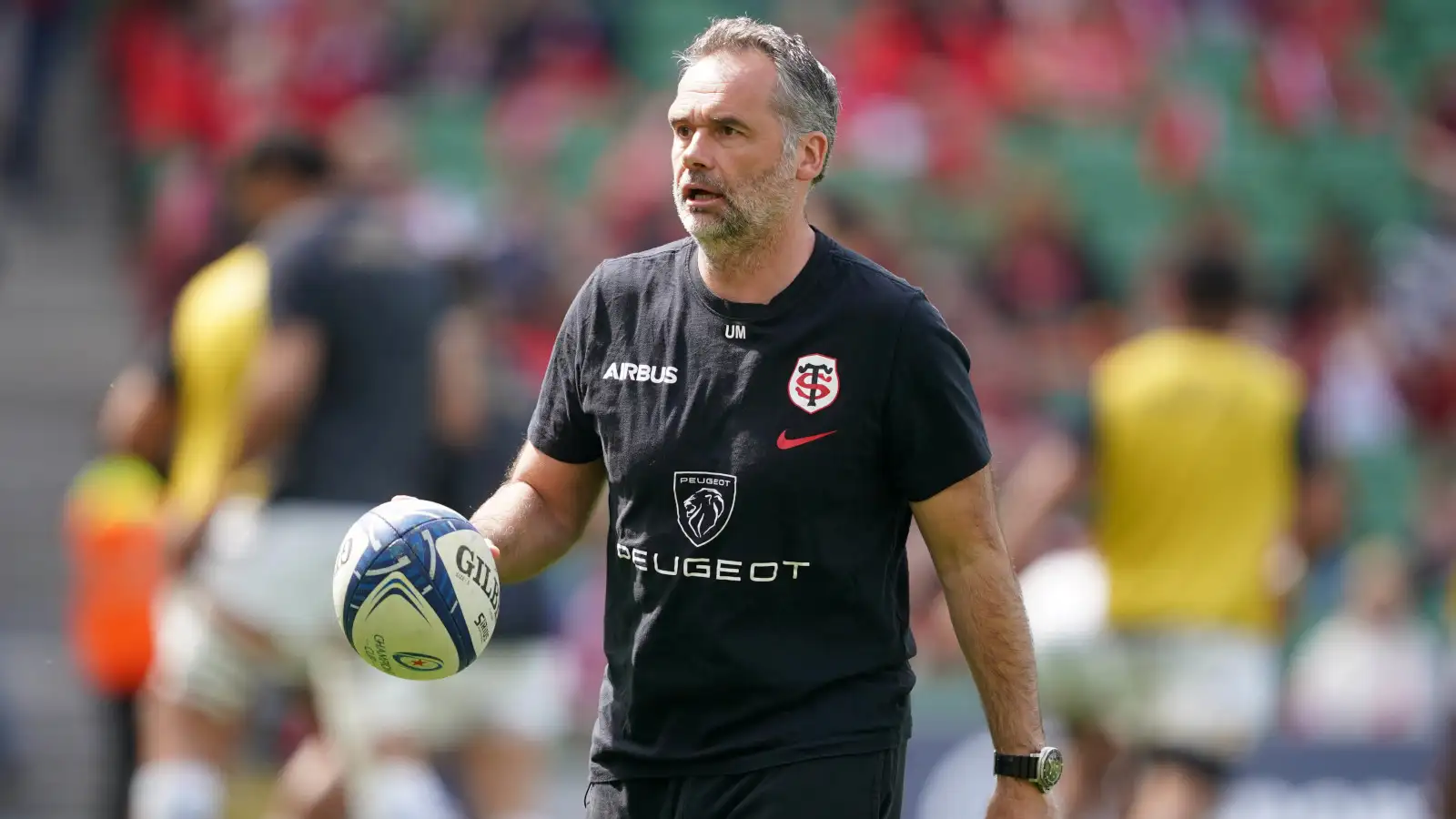 Toulouse refused to openly criticise the match officials following their Champions Cup semi-final loss but queried why Andrew Porter's tackle on Juan Cruz Mallia was not looked at.
Les Rouge et Noir were ousted from the competition after a 41-22 defeat to Leinster at the Aviva Stadium, which was a not too dissimilar scoreline to last season's meeting.
On that occasion, the Top 14 outfit were thrashed 40-17 in Dublin as they failed to add to their five Champions Cup titles.
A sixth European crown has once again gone begging but this time in slightly more controversial circumstances.
Costly yellow cards
Ugo Mola's men had Thomas Ramos and Rodrigue Neti sin-binned, leaving them down to 14 men for 20 minutes.
During that period, Leinster scored 28 unanswered points, with the visitors winning the clash 22-13 when both teams had 15 on the field.
Toulouse, however, also felt that the Irish province should have been reduced to 14 when Porter tipped Mallia above the horizontal.
It came just prior to Emmanuel Meafou's try but it still could have been looked at by the referee and television match official.
Mola was visibly angry on the sidelines that the incident was not even discussed by the officials and, although he had calmed down post match, Les Rouge et Noir's head honcho was still slightly frustrated that it was not, at the very least, reviewed.
He said: "If we had played 15 against 15 for the whole match it might have been different.
"We could have been in a position to get back into it. It (the Porter incident) could have been a turning point. We were just 13 points behind then. There are a lot of things which didn't go in our favour.
"We could have played 15 against 14 but the foul was not mentioned. Wayne Barnes is a high level referee but, at that time, there was a wait for a potential try and this foul was not whistled."
World-class scrum-half Antoine Dupont decided to focus on their own ill-discipline, which potentially cost them a shot at going to the Champions Cup final.
Difficult to argue
"I felt a difference from last year even with a similar scoreline," he said. "We got a good start, scored a try and we were lacking some discipline, but after the first yellow we recovered well, we were physically fit and we broke their lines.
"We thought we could be dangerous and score. Last year was different but when you get two yellow cards, when you give away some points, it is very difficult to argue. You can't talk about the referee or the strategy when you concede 40 points. There is nothing to add."
Toulouse still have plenty to fight for, however, with the Top 14 regular season getting towards its denouement.
Les Rouge et Noir currently sit at the summit and will look to reclaim the title they last won in 2021.
"This season is not over yet," Mola said. "Of course we are disappointed. We will prepare in order to be in the top two in the Top 14, so this is what we will be doing and we will be up for the task. We have been at the top for the last 23 matches, so we will digest this event, take 48 hours and then prepare again."
READ MORE: Leinster boss Leo Cullen 'keeping a lid' on Champions Cup final hype after last season's disappointment