Challenge Cup: Praise heaped on 'smart' Franco Smith for his influence at Glasgow Warriors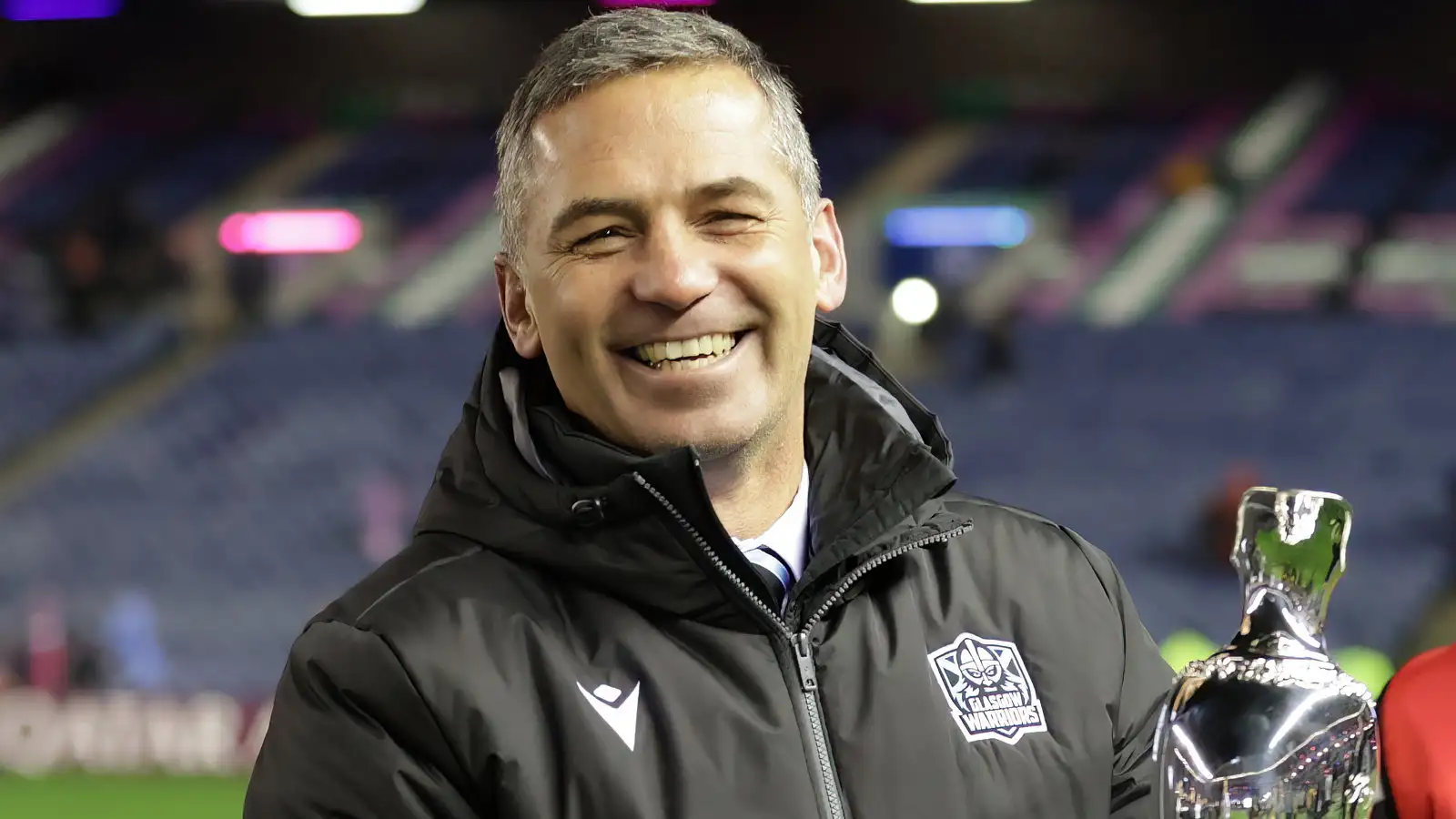 Scotland international Jack Dempsey admits that since Franco Smith arrived at Glasgow Warriors at the beginning of the season there has been "something kind of growing".
The former Wallaby's comments come after Glasgow qualified for their first European final after beating Scarlets 35-17 in the semi-final of the Challenge Cup.
The club's attention, however, turns to the United Rugby Championship quarter-finals this weekend as they host Munster at Scotstoun.
Clever management
Dempsey praised how Smith managed the load of players in game and in training which has helped the side be ready for the end of the season.
"Since day one when Franco came in, there has been something kind of growing," Dempsey said.
"And whether you are an amateur player or a professional player or whatever it is, that is something which hits you.
"Franco has got plaudits for various things, but the biggest thing was building that depth so that there were opportunities for guys like Matt Fagerson and myself to be managed correctly.
"There are no real excuses. We are just rolling now and picking ourselves up week to week.
"Franco is smart around the training loads as well, and he knows that going into these big games that we are not going to get heaps fitter at this stage of the season by working really hard.
"It is too late for that. At the end of the season, you are either fit or you're not, so he is managing us well."
Glasgow may have qualified for the Challenge Cup final, but they did not have it all their way against Scarlets who, pushed on by their home crowd, almost got the better of them.
Tricky atmosphere
However, a big second-half effort of 28 points earned the Warriors the honour of fighting for the title. Dempsey feels his side deserves a spot in the final after prevailing in a tricky environment.
Dempsey added: "There have been ups and downs, but this is something I think we deserve because of the way everyone has worked for each other.
"To get that result, in a pretty hostile environment, it just adds another layer to the story.
"That's what the whole point is of getting experience on big stages – you never know what is going to be thrown at you – and I think the second half showed what we are made of.
"We could easily have folded, gone into our shell and blamed it on a learning experience and had a look to next year, but we dug deep and went back to what makes us a great team, and we pulled it out in the end.
"We have been comfortable the last three or four weeks when we've had all home games, so the curve ball this week was the hostile environment when you can't hear your own lineout calls, for example, and it makes it challenging in other ways.
"You take confidence in the fact that you haven't lost in a while, but I think the game was a bit of a shock to the system and a wake-up call for the boys to see that in big moments this is what it takes.
"We saw that it can slip through your fingers when we went 14-7 down, and there is a price to pay if you are not switched on."
READ MORE: Who's hot and who's not: Leinster, La Rochelle and Chiefs march on, England joy and disappointing exits