Ian Foster faces up on The Breakdown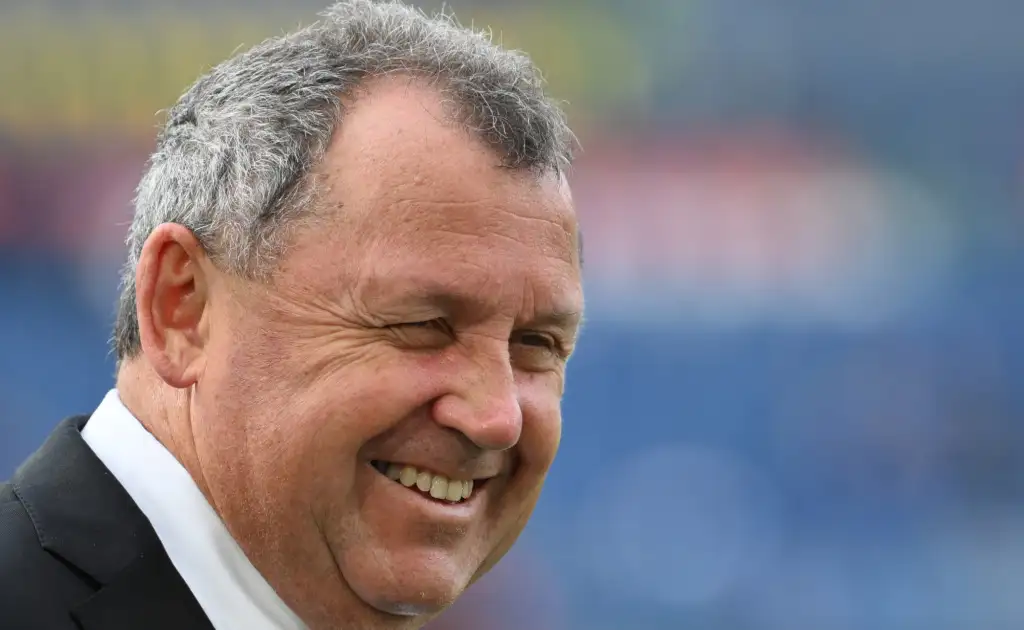 One of the more eagerly-awaited editions of New Zealand TV rugby show The Breakdown aired on Tuesday, featuring under-fire All Blacks head coach Ian Foster.
Foster has been facing heavy criticism after a disappointing November which saw routine wins against the USA and Italy, a good win over and under-strength Wales, and defeats to France and Ireland.
Pinpointing slow starts in matches as a key reason for the indifferent form, Foster also reminded fans that his team had been through quite a special year in terms of workload, as well as beating several records despite the disappointment of the losses.
Disappointing
"It's been disappointing and we kind of know the reaction of our fans and everyone when we don't get a win," said Foster.
"I think in both games we really struggled to get going on in the first half. If you looked at [Sunday], we enabled a French team to get a lot of early momentum against us. It was an amazing environment; crowd got right behind it and got really passionate. And it became hard to handle after that for a while.
"The positive thing … was we came right back into it and I thought in that third quarter we really played the way that we really wanted to play against them. We imposed ourselves with our ball carrying, particularly up the middle, and created some opportunities.
"We just weren't quite good enough in the end to lock that away. We've had two teams that have been waiting for us and it's probably at the end of our season and they were fresh and had really targeted that game. It just showed that they're good quality teams and we're going to have to be our best to beat them."
That the All Blacks have not been at their best was not disputed, but Foster was also explicit in reminding disgruntled fans that it had been a particularly gruelling year for his players.
"I get the fact that people are upset that we lost two games. And it's hard to explain the circumstances that we've been in," he said.
"I don't want to be coming across as if we're giving excuses for that, but you know this has been a remarkably difficult year in many ways. Having 12-13 weeks on the road in hotels and quarantines, we've had two lots of five consecutive test matches in a row and we've really run out of steam in the last two."
Foster also noted that his was not the only team to suffer indifferent or patchy form in a year where the pandemic, quarantine and a myriad of other factors came into play.
"I reckon it's kind of hard. 2021 is going to be a tough year to get a measure of in many ways," Foster said.
"Some teams have played not enough rugby. England, Ireland and France haven't really played anything in that July window. France played Australia but they left a lot of their players behind. And you've got the southern hemisphere teams who have probably ended up playing too much rugby in this Covid and quarantine world.
"If you look at it, Argentina really struggled this year with the amount of travel they had. South Africa ended up losing five tests, Australia lost seven tests and we ended up losing three tests out of 15. I don't believe it's all doom and gloom. I'm actually really proud of what this group's done on this tour.
"It's been an absolutely unique time. It's been three months of a largely hotel base, we've had a larger squad. We've ended up having to rotate our squad more just for the health of the group. Short term that probably hurt a bit, long term I think it's going to build us some really good depth and options. But clearly I think the northern hemisphere teams in this particular window in 2021 were a lot fresher than the southern hemisphere teams."