Rugby analyst Sam Larner returns to Planet Rugby and this week his focus is across the pond to Major League Rugby and San Diego Legion.
Major League Rugby are two weeks into their third year. Progress has been positive so far. The league expanded from seven teams, in 2018, to nine, in 2019, and 12 in 2020. Other start-up leagues, in other sports, have chased immediate success with a splash of big name signings. If the signings cannot grab the attention of paying crowds then they turn into expensive luxuries, draining the resources of the clubs and eventually leaving them skint and with as few supporters as they had before.
Major League Rugby's teams have largely resisted the urge to pack their squads with overpaid over the hill journeymen. The result has been a competitive league nurturing growing interest in the US and further afield.
The first two years featured victories for the Seattle Seawolves – in the third year they are suffering some early season woes losing both of their matches. Their fall is matched by San Diego Legion's rise. San Diego were losing semi-finalists in 2018, losing finalists in 2019 and have started 2020 with the most points and most tries of any team. So what are they doing so well?
We can break it down to three sections; lineouts, finishing and offloads.
Lineouts
San Diego have taken seven lineouts off the Seattle Seawolves and Colorado Raptors this season. Some, as with the one below, have come at crucial times and stopped the opposition in their tracks.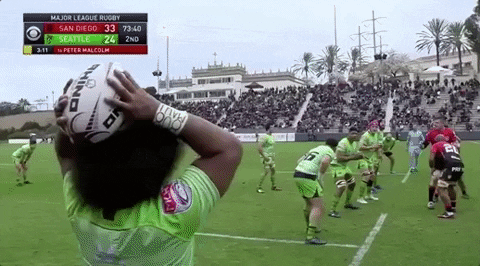 The Legion simply get up quicker and more dynamically than the Seawolves and Louis Stanfill sneaks the turnover. San Diego then add to the Seattle misery by winning the penalty and clearing their lines. Just when Seattle were getting back into the fight San Diego stop them. That is what makes a very good team.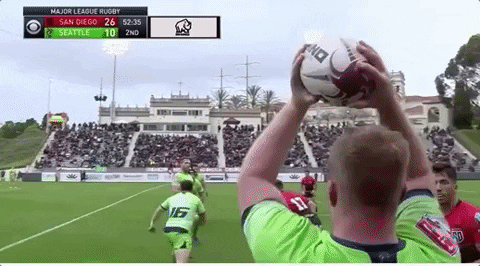 Stanfill had early success against the Seawolves in the lineout. The American player represented the US at the 2015 World Cup and is currently involved in a time share for the lock job with Siaosi Mahoni. Mahoni is at the start of his career and he will learn a huge amount from Stanfill, especially how to steal lineout ball. Something he did once again against the Raptors.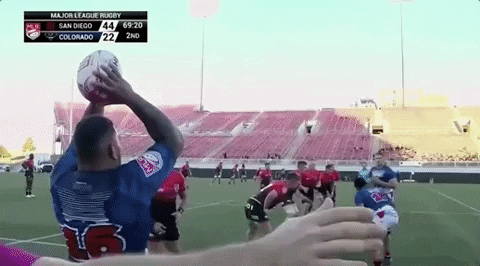 Something that will concern San Diego is their penalty count; they have been penalised 20 times in two matches. You limit the impact of your penalties if you can steal opposition lineout ball, or at the very least, make it less effective.
Finishing
San Diego have scored 11 tries so far, only the New England Free Jacks have reached double figures. With a mid-pack defence, they have conceded five tries, the Legion urgently need to keep their try-scoring streak going.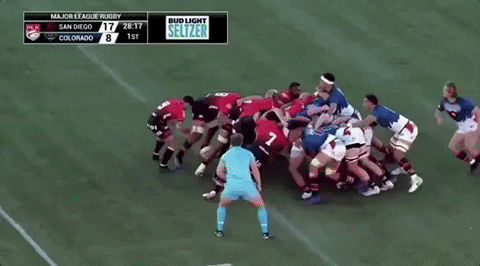 Having Ma'a Nonu in your side is a serious benefit. He can win a gainline battle and put you on the front foot. He can also finish expertly, as he showed against the Raptors. The threat of Nonu is enough to peel the defensive line apart. The Raptors are keen to get off the line and close down his space but that opens up a hole and Nonu can finish expertly.
It's not just about highlight reel worthy tries though. South African-born hooker Dean Muir has found himself at the top of the try-scoring charts by hitching his wagon to the Legion maul.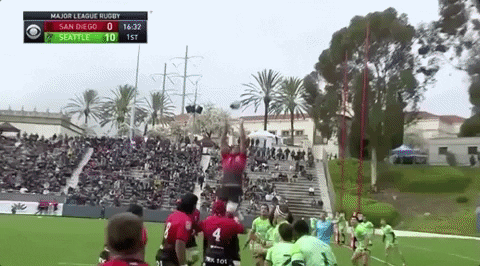 They can beat teams with creative back play and they can also score tries with brute strength. Concede a penalty to prevent quick ball and they will beat you with the maul, don't concede that penalty and they can beat you anyway.
Offloads
San Diego have offloaded 16 times in their two matches so far. That is a huge amount and it has helped them to get through defences.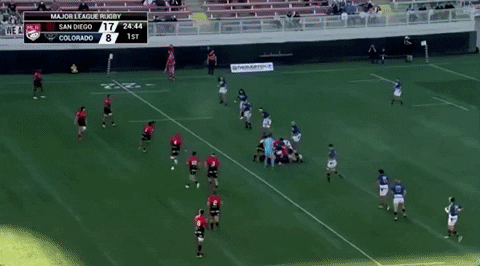 This is a great example against Colorado where captain Nate Augspurger slips through two initial defenders and then frees his hands. One offload and the Legion are 15 metres further down the field and the Raptors are scrambling back into their defensive formation.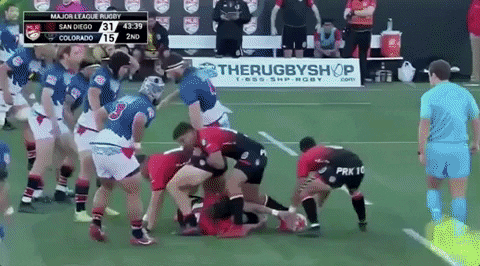 A problem for San Diego is knowing when to put the shovel down. One great offload by flanker Psalm Wooching leads to two poor offloads and Legion losing the ball. It would be far preferable to make on good offload and then reset your attacking line rather than continue forcing offloads. San Diego will need to improve their decision making if they are going to keep this run up.
Conclusion
By defeating the Seattle Seawolves the Legion have marked themselves as favourites to lift the 2020 MLR title. Their challenge will be whether they can keep this furious start going through to June. They have lots of positives but to prove they are really heir apparents to the throne they will need to fix the mistakes.