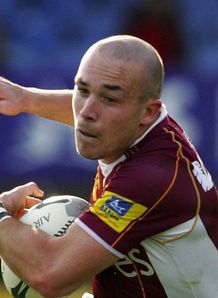 Albi's line-up for the Amlin Challenge Cup trip to Pertarca Padova in Italy on Saturday features several youth team players.
Better-known names include former Agen winger Dave Vainqueur, former Southland fly-half Blair Stewart and Samoan international number eight Daniel Farani.
More to follow...
The teams:
Petrarca Padova: tbc
Albi: 15 Benjamin Lapeyre, 14 Anthony Poujol, 13 Saula Radidi, 12 Baptiste Hecker, 11 Dave Vainqueur, 10 Blair Stewart, 9 Sébastien Pages, 8 Daniel Farani, 7 Yohann Misse, 6 Yogane Correa, 5 Thomas Vervoort, 4 Crisjan van der Westhuyzen, 3 Ronny Sua, 2 Clément Maynadier, 1 Stéphane Delpuech.
Replacements: 16 Pierre Saby, 17 Nicolas Frize, 18 Benjamin Sore, 19 Kevin Boulogne, 20 John Stewart, 21 Michel Denetre, 22 Pierre-Gilles Lakafia, 23 Christophe Lafoy.
Date: Saturday, December 12
Venue: Stadio via Gozzano
Kick-off: 15.00 (14.00 GMT)
Referee: Graham Knox (Scotland)
Assistant referees: Andy Healy (Scotland), Bob Nevins (Scotland)