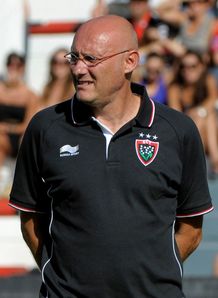 Toulon head coach Bernard Laporte has revealed that he has agreed to stay in charge of the club until 2016.
Laporte broke the news at a press conference ahead of Toulon's semi-final against Munster at the Stade Vélodrome in Marseille on Sunday.
"Nothing has been signed but we have come to a verbal agreement that I will prolong my contract for an extra year," explained the former France boss.
Laporte said he had made the agreement after talks with club president Mourad Boudjellal.
"I have found a place here where I can easily balance work and family life, things I couldn't do before," he added ahead of the European clash.