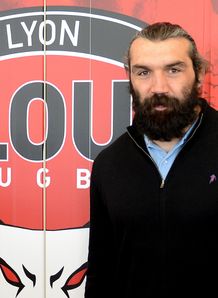 Related links
Teams
French stalwarts Lionel Nallet and Sébastien Chabal have said they are highly likely to retire at the end of the season, even if Lyon gain promotion.
The duo's club side seem to be heading for a place in the Top 14 as they sit atop the second tier, the Pro D2, by an impressive 12 points.
However, this season could be the pair's last.
"I haven't taken a final decision yet," 37-year-old Chabal, who won 67 caps as a powerhouse lock and back-row, told Le Progres newspaper.
"There is a job to finish (promotion) first, but quite honestly the chances are 99 percent that I will retire at the end of the season."
Nallet, 38, who was capped 74 times for France and also captained the national side, said that he was less and less enthusiastic about training.
"In reality in my head it's all over, but it's not the right moment to officially announce my retirement," he told the newspaper.