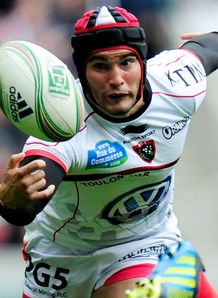 Toulouse are the latest French club to be linked with a move for France international winger Alexis Palisson.
The 26-year-old is surplus to requirements at Toulon following the recent signings of Bryan Habana, Drew Mitchell and with Leigh Halfpenny and James O'Connor to come next season.
Palisson joined Toulon from Brive in 2011 but is now searching for a new club, with Toulouse and Grenoble leading the chase, according to Midi Olympique.
The French international would be an ideal replacement for Toulouse given that Hosea Gear seems set to return to New Zealand.
Castres and Stade Franšais have both previously been linked with Palisson, but it's understood that their interest has cooled.