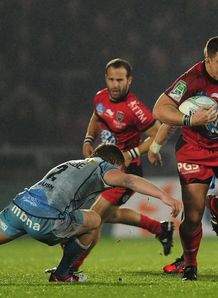 Toulon prop Andrew Sheridan has no plans to retire despite speculation earlier this month that injury could finish his career.
Sheridan's boss at Toulon, Bernard Laporte, revealed that Sheridan would not undergo surgery for a problem between his neck and shoulder.
Laporte added that if the pain did not subside, then Sheridan could be forced to call it quits.
The former England prop however is now targeting a return to training early in January next year.
"I will train in the gym to maintain my fitness and make a careful plan for the next three weeks," Sheridan told Rugbyrama.
"Then I hope to resume training in early January and to play matches in the months after that.
"Anyway, I have no intention of stopping my career!"