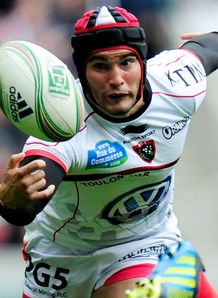 France international finisher Alexis Palisson has hinted that he could leave his club side Toulon due to a lack of first-term opportunities.
According to varmatin.com, the 26-year-old who has played just three Top 14 games and not featured at all in Europe this term, is unhappy.
Toulon currently have Drew Mitchell, Rudi Wulf, Bryan Habana and Josua Tuisova in their ranks, which has made Palisson talk to Bernard Laporte.
"There is a lot of competition in my position but I really want to play so it's very complicated," he told the French website.
"I have many questions. I spoke with Bernard and he reassured me by saying that I'll have time to play but I'm still waiting.
"If they do not give me time to play then I will unfortunately have to leave. But it will be against heart because I feel good here and want to get involved. To be honest, if I could finish my career here, I would."