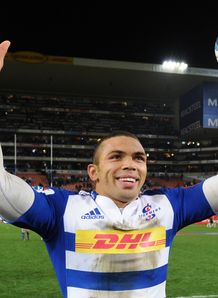 South African lock Anton Van Zyl has revealed that Bryan Habana rejected the opportunity to join him at Stade Franšais.
Van Zyl told the French press that he tried to persuade the 86-times capped Springbok winner to make the move to Paris.
Habana instead decided to join Mourad Boudjellal's Toulon in the south, arriving at the same time as All Blacks lock Ali Williams and Australian winger Drew Mitchell.
Frustrated by Habana's decision to join the Heineken Cup champions, Van Zyl stated that he told Habana he would have a better experience in Paris.
"Unfortunately, he did not listen to me because I told him it would be better if he came to Stade," said Van Zyl to RCM.
"I told all my former teammates that if they wanted to come to France, they had come to Stade Franšais."