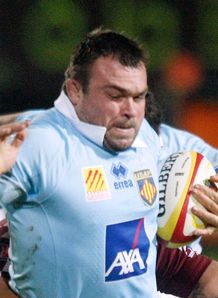 According to a report in France, prop Nicolas Mas has penned a three-year deal that will see him leave Perpignan and join Montpellier from 2013/14.
Rugbyrama.fr say they've learned from a source close to the player that he will be moving on from Stade Aimé Giral after thirteen years of service.
The 32-year-old has 55 caps for France since his debut in 2003 and is widely considered as being one of the best tighthead props in the game.