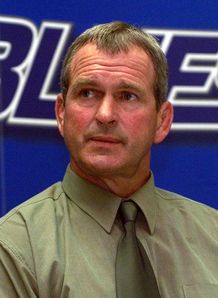 Former All Blacks captain Frank Oliver has died, at the age of 65, his provincial union Manawatu revealed.
The cause of death was not immediately disclosed.
Oliver played 17 Tests and 43 matches for the All Blacks between 1976 and 1981 and a total of 213 first class games, including 54 for Manawatu and 64 for Southland province.
He captained New Zealand in three Tests against Australia in 1978 and once against the North and Midland of Scotland on tour later that year.
He was the first coach of the Wellington-based Hurricanes in Super Rugby, guiding them from their formation in 1996 until 1999, and later coached the Auckland-based Blues.
His son Anton Oliver played 54 Tests for New Zealand and captained New Zealand 10 times.