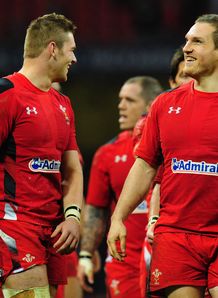 Wales could tackle the EP Kings in a midweek fixture during their June trip to face the Springboks, the South African Rugby Union (SARU) said.
The request to play the match at the Nelson Mandela Bay Stadium on June 10 was submitted by the Welsh Rugby Union last week, but it had to be approved by Saru's executive council in order for the possible midweek fixture to be confirmed.
The Springboks will face Wales on June 14 at Kings Park in Durban and on June 21 at the Mbombela Stadium in Nelspruit.
The two Tests will be followed by a Springbok Test against Scotland on June 28 at the Nelson Mandela Bay Stadium to round off the tour.