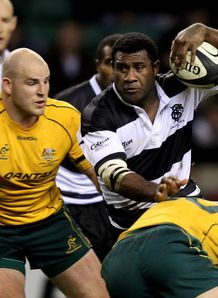 The November internationals will kick-off this year when the Wallabies will face the Barbarians at Twickenham.
The eagerly anticipated opening match on the year-end Test window will take place on Saturday, November 1.
The Wallabies have one of the most exciting back lines in world rugby and along with the Barbarians' attacking ethos, both teams will look forward to showcasing their skills, guaranteeing some entertaining running rugby on the day.
The All Black legend, Sir John Kirwan, has already agreed to coach the Barbarians and the squad will be full of high profile international stars from around the globe.
"The BaaBaas have a proud history and I will be selecting a team that will respect that," said Kirwan.
"We will look to play the sort of rugby against the Wallabies that encompasses that spirit and we want to win."
Wallaby coach Ewen McKenzie said that the match is the "perfect way" for the Aussies to kick off their tour.
"Matches between the Wallabies and Barbarians are always played with an abundance of passion and flair featuring plenty of action-packed running rugby," said McKenzie.
"We're certainly looking to repeat our performance when we last met in 2011 and look forward to having plenty of support from our fans in the UK.
"The tour will also feature matches against some powerhouses of world rugby, so this match will be a great way to help us prepare for Wales, France, Ireland and England."