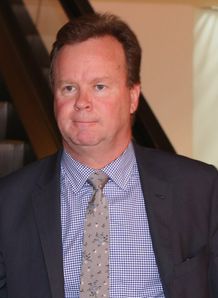 ARU chief Bill Pulver admits this year's Super Rugby will fail to turn a profit for Australian rugby and its five franchises.
"It will lose money in 2014, but we are putting plans together to try and address that," Pulver told Radio Australia.
"On one hand we have an incredibly vibrant competition with five Australian teams playing in the best provincial competition in the world. We are just trying to get the financial model right."
Pulver appeared keen for the structure of the tournament to be rethought and shaken up when the current broadcast agreement ends in 2015; hoping for a more handsome fee when the rights are renewed.
"First of all we must agree on the format for the new competition which would start in 2016 and go through to 2020," added Pulver.
"There is talk of new teams with the possibility of a team from Argentina and a team from Asia adding a little more interest."
Rugby union in Australia faces stiff competition from the likes of league and AFL, and despite the relative success of the national team, the sport is generally less popular than many of its rivals, including tennis and cricket.
It seems unlikely that the ARU will turn a profit in 2014, with their small surplus of last year primarily due to added income from the British and Irish Lions tour.
Former Wallaby captain Nick Farr-Jones, who lifted the World Cup in 1991, and is now New South Wales chairman, also questioned the financial future for Australian rugby.
"Super Rugby is hard," stated Farr-Jones.
"We all know that Melbourne has been losing money. It has been tough in Perth and even for the Waratahs it has been hard to break even. We are facing very tough competition from the other winter sports. They are well funded and are getting a lot more out of television rights than we do."
The ex-scrum-half also raised concerns over the viability of current central contracts for players - many of whom have already taken a pay cut - and Pulver's recently announced National Rugby Championship; a second-tier domestic tournament Farr-Jones is worried the ARU cannot afford.