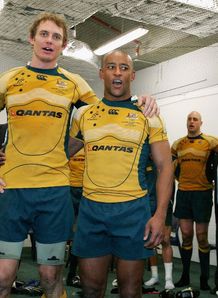 Charged with controlling the match and guiding their team to victory, half-back pairings rely on each other constantly.
Rugby has seen plenty of talented players line up alongside each other but not necessarily gel to form an effective partnership. These ten pairings however are all held in high regard.
Our friends over at Bleacher Report have picked out the greatest half-back pairings of all time, with one player even appearing twice in the top two. Have a look.