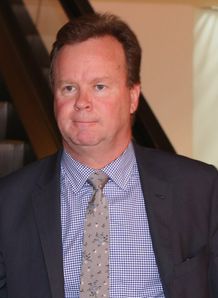 Related links
Also see
The Australian Rugby Union will launch a new domestic competition in 2014, the National Rugby Championship.
ARU chief executive Bill Pulver said the competition - which will be held from August to October - will be an exciting spectacle for fans and will enhance the pathway to develop elite players, coaches and match officials.
"This is a major vote of confidence in Australian Rugby," said Pulver.
"This competition, which will include 8-10 teams from major population centres from across Australia, will also offer the opportunity to introduce innovative rules to the game to improve the spectacle for our fans.
"The National Rugby Championship will run annually at the end of Super Rugby and club rugby seasons from August to October as a way of complementing existing competitions such as the important Premier Rugby competitions in Sydney and Queensland.
"This new competition will be a tremendous opportunity for rugby fans to support teams from across the country in a local competition that we hope will rival New Zealand's ITM Cup and South Africa's Currie Cup at a time of year when there is little local rugby being played."
Pulver said the tournament's teams could be drawn from existing clubs or joint ventures between several sides. The teams will be confirmed by February 2014.
"I'd like to acknowledge the support shown by stakeholders and club competitions across the country, particularly in Sydney and Queensland, where Premier Rugby competitions are working to schedule their seasons to avoid any scheduling clashes with the National Rugby Championship," added Pulver.
"We will continue to work with stakeholders at all levels of Rugby, including at club level, to further improve the vital role they play to create elite players."