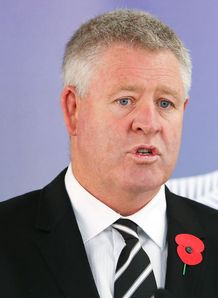 The New Zealand Rugby Union hailed the experimental broadcast on You Tube of last weekend's Test between the All Blacks and Wallabies as a success, though it attracted only 22,000 viewers.
The Dunedin Test was made available free to viewers in 45 countries in which it had not already been sold to broadcasters, including the United States and Italy.
NZRU chief executive Steve Tew said the decision to go ahead with the broadcast was only made on the day before the Test, which impacted on viewer numbers.
"Technically it worked very well," he explained.
"The quality was really good and it was an opportunity to test a different way to deliver our top product."