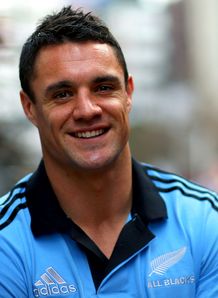 Related links
Teams
New Zealand head coach Steve Hansen has expressed his support for the six-month sabbatical taken by Dan Carter.
Carter is following the route taken by Richie McCaw earlier this year, when the All Blacks skipper also opted for a six-month sabbatical as part of his contract.
Hansen spoke about the long-term benefits of allowing Carter to take the break rather than losing him to playing in Europe - along with the benefits of Carter undergoing a full rest ahead of the 2015 Rugby World Cup.
"I think we'll get a number of seasons out of Dan Carter whereas we may only get one if we weren't flexible enough to say, yep, you can have an extended break," said Hansen.
"It's six months out of what's been a tremendous career and it lets him have another three, four seasons then we are all going to win.
"The risk we run if we don't look after our athletes is they do break down or they get sick of it and frustrated and go overseas and we don't want that.
"We want all our players here. If you look at it it's only guys who have been around a long, long time that are getting these extended breaks. It's not someone who has only been around for five minutes.
"It's somebody who had earned the right to have that and have the support of the fans the coaches and the administrators. I think it's a positive."