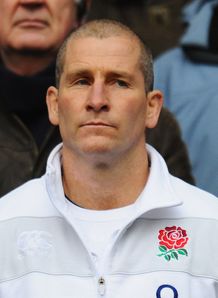 England head coach Stuart Lancaster admits that his ultimate aim is to have the national side playing at the same level as New Zealand.
Lancaster's side produced a memorable 38-21 victory over the world champion last December at Twickenham in a landmark moment under the former Leeds coach's tenure.
Looking ahead to the 2015 Rugby World Cup, Lancaster stated that New Zealand remain on another level, with England aiming to develop until they reach a similar peak.
Following a change in attitude on the tour of South America, with attacking players such as Kyle Eastmond and Marland Yarde impressing, Lancaster is aware that an improved attacking edge will be essential towards any success.
"I have got a vision, but it is dictated by what it will take to win," said Lancaster to The Telegraph.
"Most sides are the same from a strength and conditioning point of view. There isn't the drop off in physical condition in the last 20 minutes like you used to get.
"The second tier nations - Samoa and so on - are as organised defensively, harder to break down. So the difference will be in the point of attack.
"If we base our game on being in good condition physically and being great defensively I don't think that will be good enough. It has to be attack.
"New Zealand won 22 of their last 23 internationals. Their game is based on fluidity of movement, skills, athleticism, counter-attack on turnover ball. They're the best side. That's what we've got to develop.
"I think we have the players to get us to where New Zealand are. Get us to that combination of individual skills and good decision making in attack to break down the most organised defence.
"Everyone needs to work to that. The more exposure our players get to it through academies, age-group squads, through their clubs, the better they will be when they come to us. We're getting there."