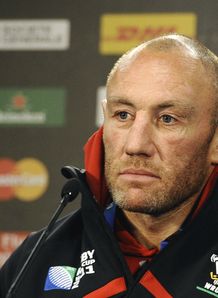 Wales boss Robin McBryde blamed his side's early missed opportunities for their surprise loss against Japan.
The visitors were comprehensively outplayed in Tokyo as Japan picked up a famous scalp having driven the visitors close last weekend in Osaka.
McBryde felt Wales put in an improved performance, but their inability to make the most of their opportunities came back to haunt them in the second half.
"We turned the ball over nine times in the opposition 22 and the majority of our opportunities came pretty early on in the game. If you don't take those opportunities, then you pay the ultimate price, as has happened," said McBryde.
"I felt we played better than last week. We created quite a bit more. It's just unfortunate that, because of those inaccuracies, Japan stayed in the game and as it wore on they got stronger and stronger.
"Obviously the heat added to the difficulties but I'm not going to look for excuses or take anything away from Japan. They proved they are more than a match for a lot of teams.
"They would have been disappointed by the loss last week, so we know they were going to come out firing. It's just disappointing from our point of view that that game was there for the taking in the first half and we just weren't accurate enough."
Japan coach Eddie Jones was understandably delighted with his side, praising his team's attitude.
"I'm very proud of the team," said Jones.
We have created history by becoming the first Japan team to beat a top 10 team in the world. We understand Wales are without their best players but we played a very good game of Test match rugby and this is another step forward for us.
"It was all about the players' attitude to keep fighting, to keep getting back on their feet and making tackles and line-breaks. It's a great result for us."