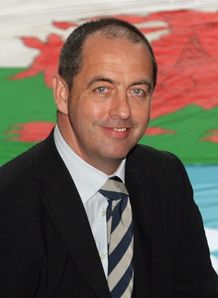 WRU Head of Rugby Joe Lydon has been appointed Head of International Player Development by the RFU.
The rugby league great and former England attack and Sevens coach will lead and manage the international performance pathway to provide a pipeline of international players for England Rugby.
"This is a critical building block in the RFU's departmental reorganisation, ensuring that there will be a clear focus on long-term development. Joe is a fantastic addition to the RFU and I am confident he will help ensure future success at all levels," said RFU Chief Executive Ian Ritchie.
Reporting to England Head Coach Stuart Lancaster in the new International Performance Department, Lydon will join the RFU at a date to be confirmed.
"This is a significant appointment for the future of England Rugby, made following a rigorous selection process," said Lancaster.
"Joe has a huge amount of experience as a player, coach and head of a successful performance and development structure in Wales and I am looking forward to working with him.
"He will be responsible for developing and managing a world class system of international player development for all our teams. We would like to build on the current system of talent identification, development and selection process that ensures that we have continual supply of high quality international players for England."
Lydon, whose remit will include Saxons, U20s, U18s, Sevens, and the Women's senior, Sevens and U20 teams, is returning to the RFU where he coached the senior, Saxons, Sevens and Under-19 teams.
"I have thoroughly enjoyed my time within Welsh Rugby and I feel proud and privileged to have helped the WRU make great strides in performance and development over the last five years," said Lydon.
"I'd like to thank Welsh Rugby for the fantastic opportunity and the support and guidance provided by so many along the way.
"I am now looking forward to a new challenge and to contribute to the development of players within the RFU pathway. There is already some great talent coming through the system and I am looking forward to working with Stuart, the other coaches and performance staff to maximise that potential as we move to 2015 and beyond."