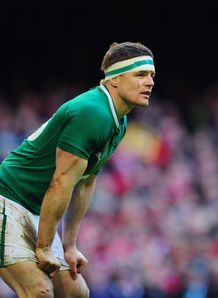 Related links
Teams
Leinster coach Guy Easterby has suggested that the province will not bring in a foreign replacement should Brian O'Driscoll retire.
O'Driscoll's future beyond the end of this season is unclear, but Easterby still feels that the former Ireland captain and new father still has plenty to offer.
"From our point of view he has still got a lot to offer," said Easterby to the Irish Independent.
"He will know himself, he has had a new baby so God knows how that is going to affect his life. He has got some big decisions to make and he is very capable of making them on his own. He is certainly one we would look to have around.
"Brian is a mature guy - we have been speaking to him constantly with the things that have been coming up in his life to make sure he is right.
"It is not like we are going to go outside of Irish players. We can't just contract foreign players.
"If you were waiting on a foreign player for a spot and they needed to know then maybe. Luckily this time we haven't got that sort of time pressure on. It is about making the right decision and us being happy.
"Brian was never going to go on forever. I don't think we would be allowed get in a world class centre because of Casey Laulala down in Munster covering the position.
"Replacing Brian with another Brian is impossible. It is something we are aware of and we just have to get on with that and deal with it."