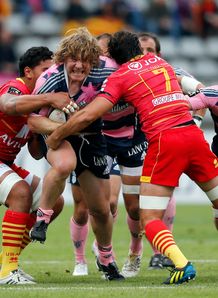 French heavyweights Stade Franšais and Perpignan have been slapped with fines after a fight broke out in their match last month.
The Ligue Nationale de Rugby disciplinary commission handed Stade Franšais a fine of 5000 Euros while Perpignan will have to cough up 6000 Euros in the wake of the punch-up that broke out during the closing stages their 'clash' at Stade Charlety in Round Six of the Top 14.
Stade Franšais went on to win 34-24 in game that saw four yellow cards being dished out.