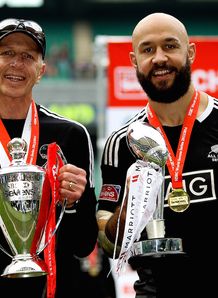 17 tender documents from Unions who wish to host a round of the IRB Sevens World Series from 2015/16 have been received.
The following unions submitted tenders to the IRB headquarters in Dublin: Argentina, Australia, Brazil, Canada, England, France, Germany, Hong Kong, Japan, Kenya, Netherlands, New Zealand, Scotland, Singapore, South Africa, United Arab Emirates, USA.
IRB Chairman Bernard Lapasset said: "We are delighted with the strong response from our Unions, cities and regional governments to the invitation to tender for the next cycle of our IRB Sevens World Series, beginning in 2015/16.
"We have received tenders from Unions representing every continent, which is a great reflection of the enormous strength and prestige of the Rugby Sevens brand as we build towards our Olympic Games return at Rio 2016."
The 2013/14 World Series was a record-breaking success on and off the field, with 569,262 fans attending the nine events around the world.
Sevens' commercial and broadcast appeal was further highlighted by another record season for television broadcast, with 4,590 hours of coverage achieved across 145 countries. Live, delayed live and highlights programming was aired in 12 languages across 34 channels, with an estimated 400 million homes and 900 million people reached.