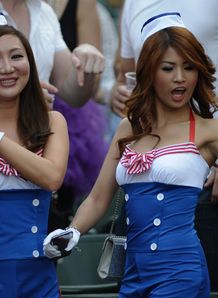 The Hong Kong Sevens is in full swing! We bring you all the latest results as they come in on Day One...
Round Six on the nine-tournament circuit takes place from Friday to Sunday.
As well as the sixth round of the Sevens World Series, which Hong Kong will compete in against the 15 core teams having qualified as Asian champions, 12 sides will be looking to finish in the top four of the pre-core team qualifier.
Day One results:
(Kick-off is local - GMT plus eight hours)
Fiji 36-0 Hong Kong
Scotland 20-27 Portugal
United States 14-14 Kenya
Wales 19-14 Australia
Canada v Spain, 20.10
Samoa 28-7 England, 20.32
New Zealand 33-12 France
South Africa 0-21 Argentina