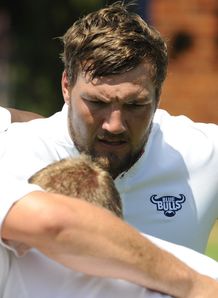 Blue Bulls prop Dean Greyling has been cited following Saturday's Currie Cup clash against the Golden Lions in Johannesburg.
He will appear before a SARU disciplinary hearing on Wednesday after citing commissioner Freek Burger cited him under law 10.4 (b), that states 'a player must not stamp or trample on an opponent'.
Greyling is alleged to have committed the transgression in the 69th minute against Golden Lions prop Jacques van Rooyen.
The hearing on Wednesday will begin at 16h30 in Cape Town and advocate André Oosthuizen is the Judicial Officer.