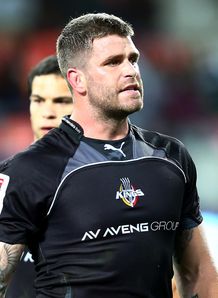 EP Kings number eight Luke Watson believes his men can take plenty of positives from their loss to Western Province in their Currie Cup opener.
The Kings were 11-10 ahead at the interval before the clinical visitors ran in three second-half tries to prevail 35-16 at Nelson Mandela Bay Stadium.
But for Watson it will be an invaluable experience for the team as the youthful Kings look to improve.
"I think it is a big stage for lots of our young players," Watson said following the defeat.
"It is the first time they are playing Currie Cup premier division so the pressure does get to you a little bit, so we have a lot to work on but also a lot of positives to take from the game."
He added: "I thought the first half was OK, but in the second half WP pulled away and showed what serious contenders they are for this competition."
"They are a very complete outfit, and a lot of credit must go to them."
Meanwhile, WP captain and outside centre Juan de Jongh was thrilled with their bonus-point win, as full-back Cheslin Kolbe's late try gave them five points to start the season.
"I am a very happy man," De Jongh said. "It is never easy to come to PE and to get five points, but at the end of the day we pulled it through."
He added: "To have Catrakilis in our team is really good and, at the end of the day, he got us on the front foot with those points."
"It is important for us to enjoy this victory, but to come back on Monday and work hard on our errors, and hopefully we can pull the next one through as well."