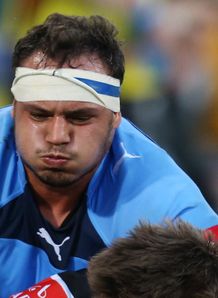 The Blue Bulls will kick of their Currie Cup campaign without injured wing Bjorn Basson and prop Mornč Mellett this weekend.
The Pretoria-based union's team doctor Org Strauss, confirmed that Basson (two weeks, ankle) and Mellett (one week, knee) will not be available to face the Golden Lions at Ellis Park in Johannesburg on Saturday.
Some players did not train on Monday, but will be fit for selection. This includes Grant Hattingh (ankle), Tony Jantjies (stomach bug) and Jono Ross (hip), but all three will be back on the training ground on Tuesday.
Callie Visagie, Marcel van der Merwe, Basil Short, Roelof Smit and Ryan Nell, who had niggles last week, were declared fit.