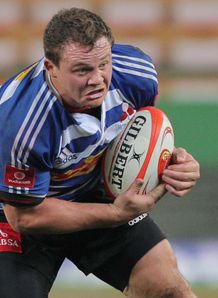 Related links
Also see
Deon Fourie has been cited for allegedly poking Keegan Daniel in the eye during Western Province's 25-19 victory over the Sharks at Newlands on Saturday.
The Western Province flank was cited on Monday for contravening Law 10.4m after making contact with Daniel's face close to the eye area in the 12th minute of their Currie Cup clash this past weekend.
The incident occurred after Daniel pulled Fourie to the ground. No action was taken by the referee.
Fourie will appear before a disciplinary committee in Cape Town on Tuesday, 10 September 2013, at 10h00.
Advocate Donny Jacobs has been appointed as the Judicial Officer.