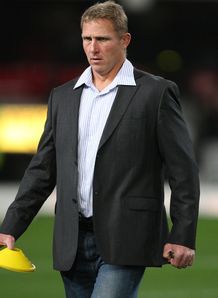 The Golden Lions are keen to avenge their loss to Griquas from earlier this year when the two sides meet in a Currie Cup encounter in Kimberley on Saturday.
Griquas beat the defending champions 42-32 victors when the sides met in Johannesburg in August, and while the table toppers expected another challenge, Lions interim coach Johan Ackermann remained confident as they aim to book themselves a home semi-final this weekend.
"They were the better side in round one in Johannesburg," he said .
"They played an attacking brand of rugby that we just couldn't counter.
"Now they're also fighting for survival, which makes them even more dangerous, but we've come a long way since that slump and I believe the guys have learned from it."
Griquas coach Pote Human said his side would need to dominate in the scrums if they were to cause another upset in an effort to draw themselves clear of the relegation zone.
"We have a lot of respect for the Lions' scrums," Human revealed.
"We believe they are the strongest scrum outfit in the entire competition.
"They will be a huge test up front and we need to be at our best if we are to counter them."