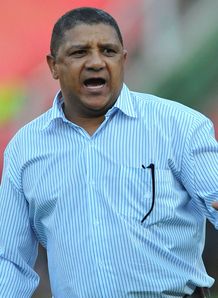 Western Province coach Allister Coetzee is wary of the threat Griquas poses in Saturday's Currie Cup clash in Cape Town.
Griquas are on a high after beating the Golden Lions, and the Blue Bulls in successive matches and Coetzee is not underestimating the men from Kimberley.
"In this Currie Cup there are no big unions and small unions, this is strength-versus-strength," he told Western Province's official website.
"It's a formidable Griquas side.
"They've got experienced players who have played plenty of Currie Cup rugby and some of them Super Rugby as well.
"They have also got 'X-Factor' players if you think of (full-back) Willie le Roux there, he has really been one of the best attacking backs in the competition and (wing) Rocco Jansen.
"They're all hitting form at the right time and they have a big pack of forwards who will obviously lay a good platform for them, they have got a great driving maul.
"We're up against a good quality Griquas side and if you look at where we are in the competition this is a very important game for us. Of course, it's also a home game... (and) we want to get back to winning ways again."
After losing to the Sharks last week Coetzee revealed that his team are keen to revert to the game-plan that secured them wins over the Bulls and Cheetahs.
"I think it's important for us to, like we have done against the Bulls and the Cheetahs, to ensure that we keep a great balance going," he said.
"We want to put them under pressure with our kicking game, ball-in-hand and defensively.
"I think our halfbacks realise how important it is for them to make the right decisions, we have started with a process in terms of our attacking game and we are not going to change anything.
It is expected to rain in Cape Town on Saturday but Coetzee said that would not affect his side's approach to the match.
"I think irrespective of the conditions this is really a field that drains well," he said.
"Yes, there is a bit of rain predicted for this weekend... but I think that we will be positive."