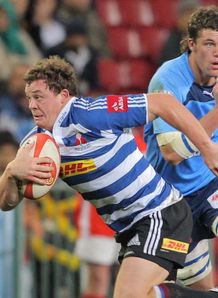 Western Province skipper Deon Fourie hopes his team can maintain their winning ways of last weekend against the Free State Cheetahs on Saturday.
WP lead their hosts by a single point on the Currie Cup standings and will face an uphill battle against a Cheetahs outfit sneaking up on the log leaders, having won two and lost two matches.
Fourie was confident his side would be fully prepared for a tough Cheetahs challenge and said WP would have to forget about their convincing win over the Blue Bulls last weekend in preparing for their next fixture.
"We had a lot that went in our favour and the ball bounced well for us," he said.
"But that does not go without saying that we were prepared and up for whatever was thrown our way, and we'll take the same approach with us to Bloemfontein."
Coetzee believes WP's demanding 42-6 victory over the Bulls will build confidence in an inexperienced line-up and ensure the side will remain in the hunt for a semi-final spot.
"Some of our under-21's have been tested at the highest level, and they have really put in a fantastic effort with the superior results," Coetzee said.
"Building our team has a dual purpose in developing players and consistently winning.
"It is a matter of keeping continuity and we want to be consistent.
"We are very fortunate to have a reserve bench who can cover more than one position, so we have selected players specific to the plan we've implemented and spoken about for a while now."