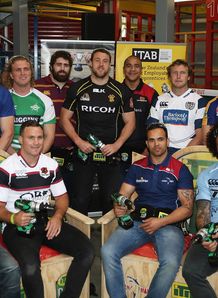 Former Hawke's Bay ITM Cup player Whetu Barber has been banned from rugby for life after punching a referee in the head.
The prop was turning out for club side Otorohanga last Friday, and was yellow-carded by referee Mark Ray for elbowing an opponent, then sent-off after back-chatting the official.
But as he made to leave the field, Barber returned and punched Ray.
"A life ban is not taken lightly, but his history was taken in to consideration. He had a relatively poor history in the short time he has had with us," said Waikato Rugby Union operations manager Bill Heslop.
"He (Ray) is concussed and is getting medical treatment, as well as physiotherapy on his neck because of the punch.
"He won't be able to referee this weekend because of his concussion.
"I'm struggling to find any reason why a player would punch a referee, there is no excuse for it and we are certainly supporting the referee completely."