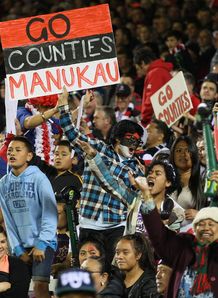 Counties Manukau physiotherapist Daniel Halliday has been given a five-game ban after a misconduct hearing into his behaviour towards officials.
Independent Judicial Officer Chris Morris released his full decision on a charge against Halliday following the match against Auckland.
Morris said submissions from officials stated that Halliday abused and swore at both assistant referees at the match and accused them of bias.
The situation was aggravated when one of the assistant referees responded, causing Halliday "to lose his temper further".
In his decision Mr Morris said: "It was still entirely inappropriate for Mr Halliday to conduct himself in the way he did. Running the sideline is a privileged position and on this occasion was used as an opportunity to continually abuse a Match Official."
He issued a five-week matchday ban noting that two matches had already been self-imposed. Of the five weeks, four would be full matchday suspensions and the final fifth match would be a sideline suspension only.
Mr Morris also imposed a three-week full matchday ban, to be suspended and only activated if there is further misconduct before the end of next year's ITM Cup season.