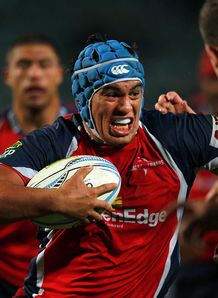 Tasman hooker Quentin MacDonald has received an off-field yellow card following a judicial hearing held on Friday.
MacDonald was cited under law 10.4(e) for what has been deemed a dangerous tackle on Northland fly-half Dan Hawkins when the two sides met in an ITM Cup match in Whangarei on Thursday.
The hearing took place via video conference, with judicial officer Roger Drummond viewing the incident as a low-grade offence. With regards to MacDonald's clean disciplinary record, he ruled an off-field yellow card most appropriate.
MacDonald will be available for selection for Tasman's next fixture against Waikato on Wednesday.