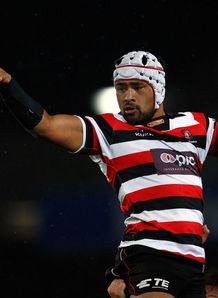 Counties Manukau number eight Fritz Lee has been cited for an alleged dangerous tackle and is subsequently set to face a judicial hearing on Friday.
Lee was cited under law 10.4 (e) for an alleged dangerous tackle on Auckland flanker Sean Polwart in the third minute of the first-half.
Auckland won the match 22-20 at Eden Park.
Lee's hearing will be heard by Judicial Officer Chris Morris by video conference on Friday, September 6, at 10:00am local time.