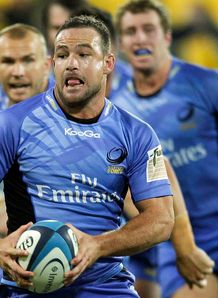 Alby Mathewson will turn out for his home region, Hawke's Bay, for the first time during this season's ITM Cup.
The scrum-half, who was born and raised in Hastings, has represented Wellington and Auckland in the past but will return to his roots this year.
"Still haven't been back here properly for 10 years now so I was really keen to come and play for Hawke's Bay because it was always a team, growing up, that I wanted to play for and now I've got the opportunity," said the 27-year-old.
The former All Black spends much of his time in Australia at the moment where he turns out for Super Rugby franchise the Force.