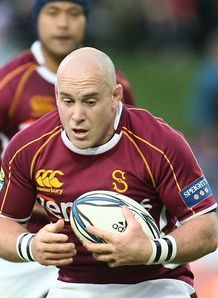 Southland have been dealt a blow with the news that experienced hooker Jason Rutledge will miss the ITM Cup due to injury.
The 35-year-old has suffered a pectoral injury and will take no part in the Stags' campaign.
David Hall, who was set to retire at the end of last term when he turned out for Northland, has been given a new lease on life after he was drafted into the squad to replace Rutledge.
"The Southland thing has come as a bit of a surprise, but obviously with the injury to Rudder, they just wanted another experienced guy and I fitted the bill they were after." Hall told Fairfax News.
With 90 caps to his name, Hall could become Southland's next centurion, but the 33-year-old is trying not to focus on the numbers.
"No-one likes to be in the nervous nineties, but 100 games is the dream of every young bloke that starts playing for Southland," he said.
"If it happens it would be great, hopefully the body can hold up, but I just want to enjoy it and it doesn't really matter in the end if I get there or not."