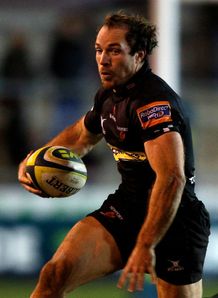 Related links
Teams
Also see
Rugby has been hurt by two incidents of dressing room thefts, taking place during Waikato's Ranfurly Shield game and then a Dragons training session.
Waikato players, who had defended the Log o' Wood with an 85-0 win, had phones stolen from their changing room while they were in action.
"When the players returned from the match and went into their changing rooms it looked like the lock had been forced. I'm unsure how it came about but several of the players have lost money and possessions, phones etcetera," Horowhenua Kapiti, Waikato's opponents, Rugby Union chief executive Corey Kennett told the Waikato Times.
"The Waikato team heard about this and quickly grabbed a match ball and signed it in the hope that we could put it towards recouping some of the cost of replacing items.
"Of course, some of those players have lost phones with photos on them, some of them taken on this trip which are very dear to them, but it's something we've just got to deal with."
Some 24 hours later in the northern hemisphere, Welsh outfit the Dragons became the second team to be hit by a theft as mobile phones, wallets, a set of car keys and other items were taken from their changing room while they were training.
"If anyone sees some scumbag walking around Newport pushing a pram full of iPhones and a beatbox, please punch them in the face #thief," tweeted Dragons player Will Harries.