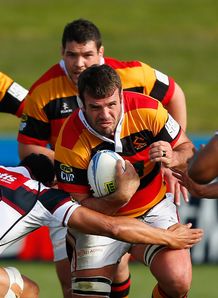 Waikato showed they will be a title force again after opening their ITM Cup season with a 42-22 win over North Harbour on Sunday.
After heading into the half-time sheds with a slender 11-7 lead, Waikato ran riot in the second half as they stormed across for five of their six tries.
Their Championship division opponents managed three touchdowns of their own, but their second-half capitulation suggests they could be in for another difficult season.
The scorers:
For North Harbour:
Tries: Tuitavake, Parsons, Helleur
Cons: Hobbs, Rei
Pen: Devcich
For Waikato:
Tries: Mikkelson, Smith, Kerr-Barlow, Bradley, Leonard, Chan Boon
Cons: Renata 3
Pens: Renata 2