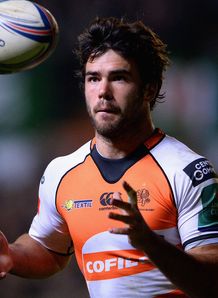 Related links
Teams
Also see
Italian side Treviso dropped a huge bombshell on Monday with the news that they will leave the PRO12 at the end of the season.
An official club statement confirmed the option to leave was taken "in light of the international situation that further prolongs a decision" regarding European cross-border rugby and its future, and the club also list "the absence of certainty about the future forms of organization, participation and regulations relating to the RaboDirect PRO12 league" as further rationale behind their exit.
The upshot of this is that Treviso's involvement with the PRO12 will come to an end on the 30th June 2014; the conclusion of their participation agreement penned in 2009.
The future of Italian rugby remains unclear. FIR President Alfredo Gavazzi has declared plans for a nationwide, eight-team domestic league in a bit to make Italy more competitive on the international stage.
While Irish site The Score reports that Gavazzi's plans include academy setups for all participating teams, it raises questions of the short-term issues facing Italy. If Treviso, Zebre and their ilk are to stop playing against the stronger PRO12 outfits, their many Italian internationals may fall foul of a lack of regular competition.
Treviso's missive cautiously backs the FIR's proposals, though it admits the club will need to scrutinise them further and in greater detail before committing fully; stating that they are "willing to consider, and possibly participate in any competition and/or challenge that the FIR intends to promote."