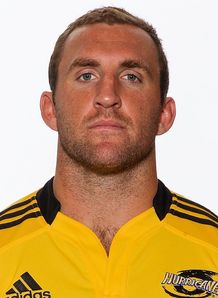 Related links
Teams
Edinburgh have added 25-year-old Hawke's Bay Magpies captain, Mike Coman, to their squad on a two-year deal.
Coman's move to Scotland is subject to visa and medical examination.
The 6'4", 17st forward will arrive mid-to-late October, at the end of his club's part in the 2013 ITM Cup campaign.
"From speaking to people in New Zealand, and seeing footage of Mike [Coman] in action, I believe this is a very good signing for Edinburgh," said Edinburgh head coach Alan Solomons.
"He has very good leadership skills, is a very solid number 8, and has all the requisite skills for that position.
"With his background I have no doubt that he will add value to this team, as we continue to build a solid foundation and a brighter future for this club."
A former New Zealand U19 internationalist, Coman first played provincial rugby for Canterbury before joining Hawke's Bay and the Hurricanes wider training squad, making his Super Rugby debut off the bench against the Crusaders in Wellington.
The no-nonsense back-row led the Magpies to the ITM Premiership in 2011 and captained the Hurricanes in 2012, leading the team to victory against the Reds in a pre-season match in the summer.
While the Magpies were relegated back to the Championship later that year, the club are currently second top of the division as they target a return to the top flight, before his move to Murrayfield.
"I'm very excited to be joining Edinburgh," said Coman.
"I've had some great experiences with Hawke's Bay, in particular winning the Ranfurly Shield, but the time feels right to move on and try a new challenge.
"I still have a job to do with the Magpies but I'm really excited about what lies ahead in Edinburgh.
"All the research I've done tells me that it's a club on the rise, and I can't wait to get involved and make a positive contribution to their success."