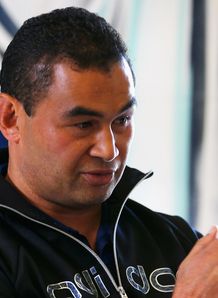 Related links
Teams
Connacht boss Pat Lam wants his side to continue to utilise the underdog tag as a motivating factor over this year, despite the signing of Craig Clarke.
Lam, who took over from Eric Elwood in the off-season, is desperate to lift the Irish province up the table from last term's eighth-place finish.
However, he knows that task will be a tough one.
"At the end of the day you've got a group of guys who just want to get better by working hard," the head coach explained to rabodirectpro12.com.
"Everyone knows that we don't have the resources, the budget compared to some of our competitors, and that's fine we understand that.
"But what we do have is a committed group of guys who want to take Connacht rugby forward and are working day-to-day to get there.
"We have a clear vision of where we want to be and what we want to do and now it's focussing on doing all the work to get there. Rugby is a team game and we're going to rely on the whole team."