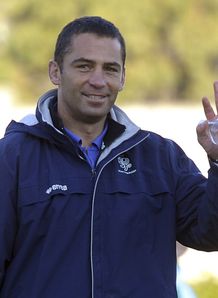 Related links
Teams
Also see
Treviso president Amerino Zatta is confident the Italian club will be able to bring in a suitable successor to Franco Smith after the coach exits.
Smith, who revealed last week that he would be leaving the PRO12 outfit at the end of the season, won ten league games in 2012/13, drawing two.
It was their best ever finish as they ended the term in seventh spot and despite this Zatta is confident they can find a suitable successor to replace him.
"In a situation like this we have to look to the future. We have looked around and I can say that more than one coach would be interested in coming to Treviso," he told the Tribuna di Treviso.
"And the same applies to a number of players we've been in contact with. That is particularly pleasing."
Smith had said last week: "I have thought about it great deal and I have prayed. I will not renew the contract with Benetton. The 2013/14 season will be my last in Treviso. Treviso, players and fans, will always be in my heart.
"It is not a sudden decision, but certainly very difficult. I also wanted to take it now and let people know in time so that we can settle our children and better be able to organise our lives when we return to South Africa.
"I will be even more motivated [this year]. In my last year I would like to put the icing on the cake, I'll be much more determined. After six years of good rugby I'd love to continue and conclude the same way. There is no doubt that we will succeed."